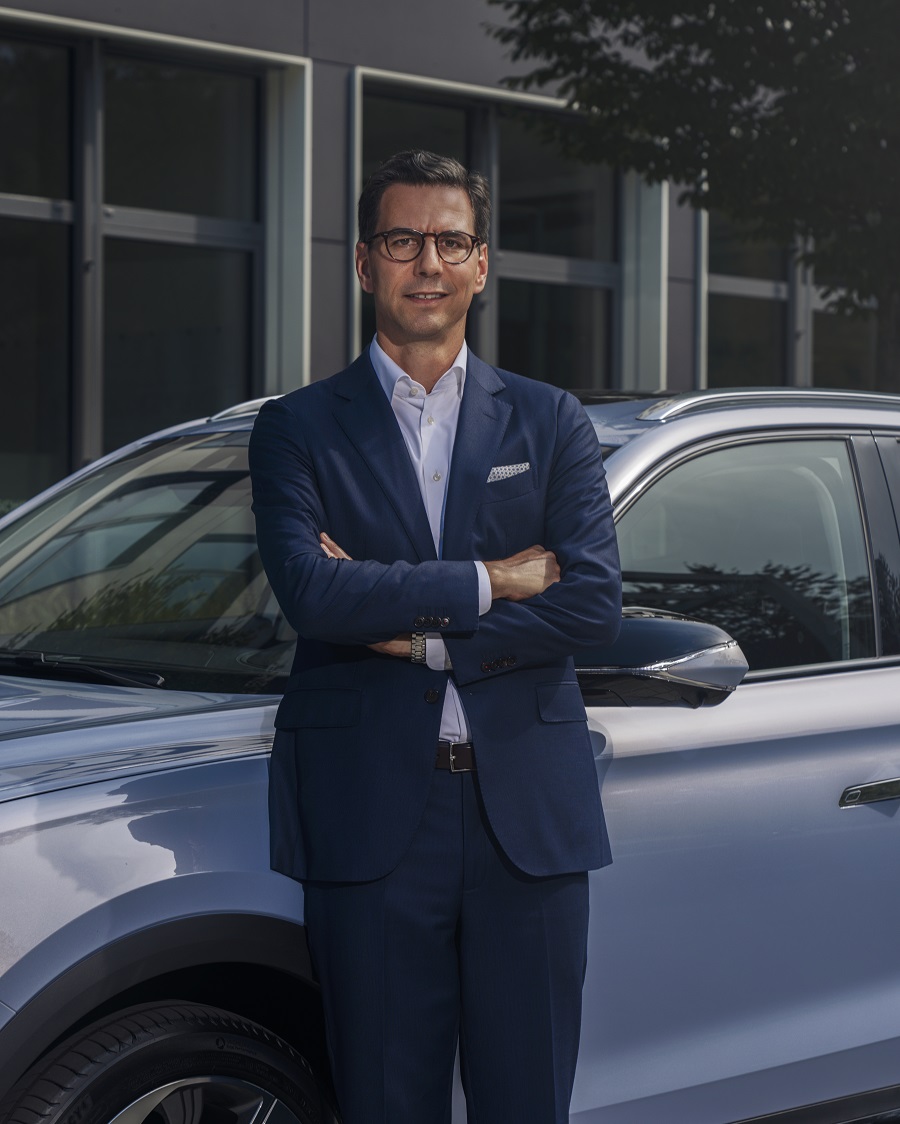 Paris, 17th of June 2022
In the midst of a transformation from traditional drive technology to electric or electrified powertrains in the automotive industry, Jan Oehmicke, Vice President for the DACH region, MG Motor Europe, explains to the Arval Mobility Observatory the strategic pillars upon which the company will evolve in the coming years.
Arval Mobility Observatory: Let's start with the recent history of the MG Motor brand. MG Motor was purchased by the Nanjing Automobile Group in 2005, which later merged with the SAIC Motor Corporation Limited. How has it developed from a British brand into a Chinese one?
Jan Oehmicke: "The MG brand has a great history, representing more than virtually any other the democratisation of the two-seater sports car in the 1950s. Back then, the intention was to make this type of vehicle accessible for a large group of consumers, along with smart innovations. Now that the MG Motor brand belongs to the SAIC group, this principle is once again a cherished objective – in a new way. MG Motor is now focusing on 'New Energy Vehicles'; battery-powered or hybrid drive vehicles. As in the past, the aim is to address a large group of consumers. We think that this perfectly captures the spirit of the age."
What areas have received the most investment from you in recent years?
Jan Oehmicke: "We think that the MG Motor brand is ready for global expansion – and that always attracts investors in all areas. Focused on the products in each region that is a target for expansion – following the requirements of customers there. The largest market for the MG Motor brand is Europe. As mentioned earlier, the 'New Energy Vehicles' are at the forefront here. As the SAIC group can leverage experience from its home market in China, we feel that it is in the right place at the right time."
What is your strategy in Europe, with regard to markets and products?
Jan Oehmicke: "We are already active in virtually all European markets and we have built up sales structures in 16 countries. After western Europe, we will be focusing on generating market presence in eastern Europe in the near future. As for the products: in addition to the vehicles that are already on the market, MG Motor will officially present another fascinating car this year. This will see us continue to serve the most important vehicle segment in Europe – with the latest technology and the excellent price-performance ratio that typifies our brand. The new, fully-electric model is naturally predestined for those markets with a high level of dynamism in electromobility. There are other regions in Europe that have yet to reach this level in terms of charging infrastructure, for example. More traditional models from MG Motor will be available there during the transition. However, it is clear to see where we are headed: the focus will be on fully-electric or hybrid vehicles."
In your opinion, what role are carmakers to play in development of charging infrastructure?
Jan Oehmicke: "Every manufacturer, including MG Motor, would like to provide the best possible charging infrastructure to support customers and to guarantee the optimal usage scenario. That is why we will provide support in those construction areas where we really can help. However, we are of the opinion that the state bears primary responsibility for setting the political agenda and providing subsidies – as well as the energy suppliers, of course. As a manufacturer that has recently entered the market, we are happy to be part of the process. We will increase our efforts in this area as we continue to grow."
What is your strategy, with regard to sales channels in Europe?
Jan Oehmicke: "In the retail sector, we are working with local sales partners in each region to guarantee the best possible structures. The situation is similar in the key account area, where are noticing significant growth. We have a complex sales structure in Germany, for example. The agency network is at the core of this. We currently have around 120 sales partners – a number that is set to grow. In addition to the agency network, other distribution channels, such as the fleet trade, are important here. For the German market, we have found our preferred leasing partner: Arval Deutschland. Innovative distribution channels with online orders will be added too."
How do you view the European market? Do you believe that European consumers will be happy to buy Chinese products? What are the opportunities and risks in the European market for your company?
Jan Oehmicke: " Europe is the most competitive market for cars anywhere in the world and some of the largest global players come from Europe. Since the 1980s, SAIC Motor has been making cars in the Chinese market for other manufacturers, and now it is time to provide proof in the European market with own brands, such as MG Motor, to show how much quality awareness has been learned. And we believe that European customers will appreciate that. In Europe, we handed over 22,135 new MG models to customers in Q1 2022 alone. Recently, more than 1,000 MG Motor vehicles were registered in a one-month period in Germany for the first time. We regard that as a vote of confidence."
What is your vision for the future of car sales in Europe? The car dealer of tomorrow? Online ordering?
Jan Oehmicke: "We are convinced that a local sales partner will be needed in the future as well. Current experience demonstrates that customers still want a local contact person – this generates trust. However, the more we see the market moving towards mobility solutions – key phrase: subscription models –, the more we can assume that customers will be increasingly prepared to make decisions in the digital space. So, we believe that the key to the future lies in the combination and integration of traditional and digital sales methods."
In your opinion, how do you think mobility in Europe will develop over the next ten years?
Jan Oehmicke: "You can already see that mobility services are growing, by which I mean: subscription models, ride-sharing, mid-term rental. Vehicle service life is becoming shorter as usage models adapt. However, that also depends on demographics and on who needs which products, and when. In urban centres, we are seeing a trend towards short-notice mobility with increased flexibility – in the corporate sector as well. There will still be customers, either owners or leasing users, who want to keep vehicles in their car fleet with a longer service life for three or four years. We have to address both types of customers with our partners."
What are your key development focus areas for the next ten years, with regard to technology – autonomous and connected vehicles –, batteries, powertrains and services?
Jan Oehmicke: "Recognising and addressing trends and future tasks is naturally a critical task. The recent foundation of a research and development centre in China, with 10,000 employees focusing on future topics such as software, artificial intelligence, big data, cloud computing and cybersecurity, shows how seriously the SAIC group is responding to this question – with the common goal of bringing together the results from the globally active innovation centre to accelerate the industrialisation and development of intelligent, connected and autonomous 'New Energy Vehicles'. In practical terms, this means that provision of assistance systems and connected services for vehicles will remain a topic – as shown by our current 'MG Pilot' equipment, which our models already boast as standard. And in Shanghai, level 4 robotaxis developed by SAIC are already in service as partially-autonomous taxis. We want to continue development towards intelligent vehicles, with a usage experience defined by software, as well as autonomous vehicles."
What major changes do you expect in the industry in the next few years?
Jan Oehmicke: "The automotive industry is already in the midst of a transformation from traditional drive technology to electric or electrified powertrains. You also have to consider the use of artificial intelligence and autonomous driving abilities. That will prompt enduring changes in automobile use. This requires major powers of innovation. As mentioned earlier, SAIC, and thereby MG Motor, are delighted to be taking on these future topics."