Fleet management
25 Nov 2022
---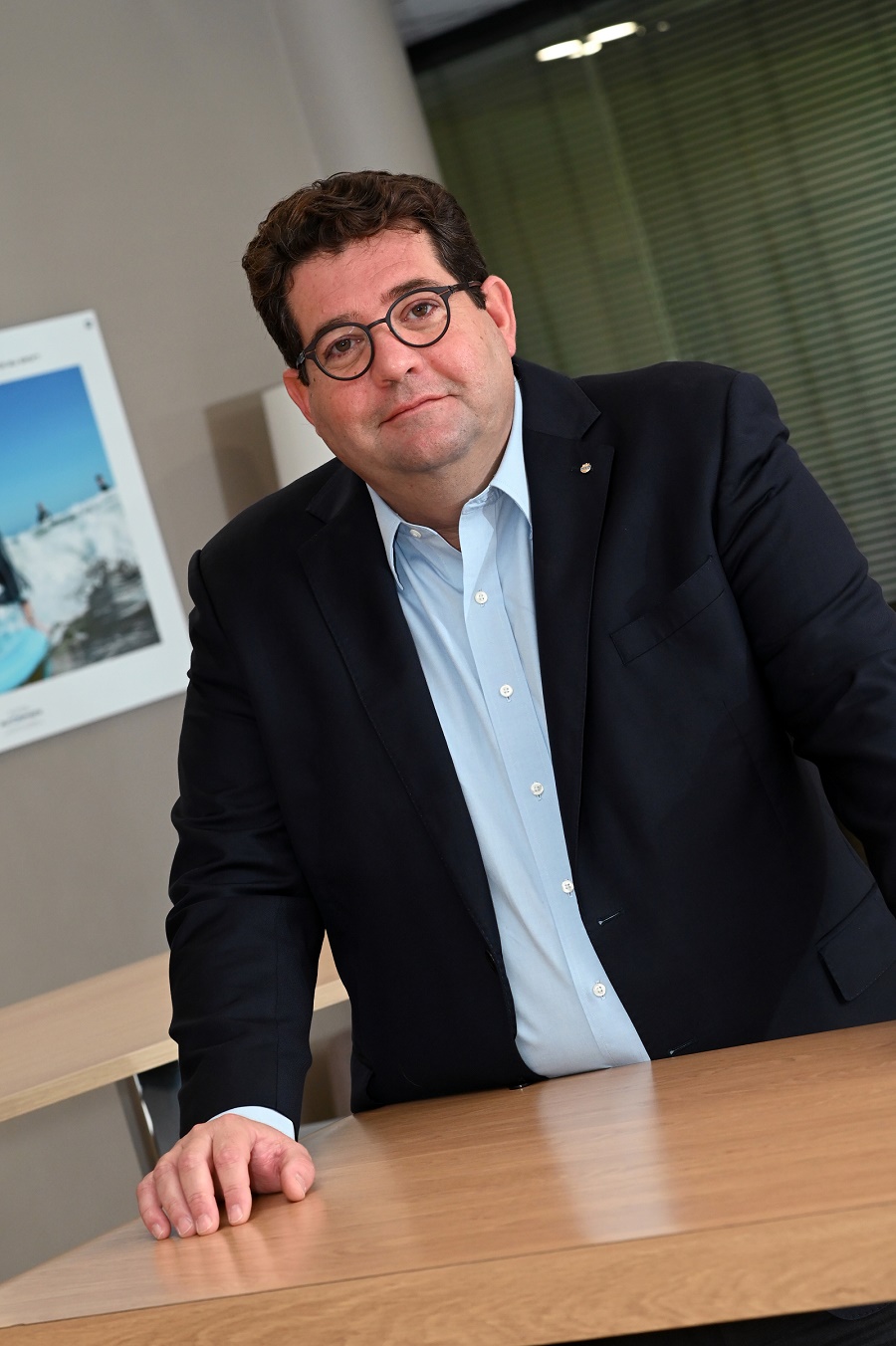 Paris, 25th of November 2022
Numerous Original Equipment Manufacturers have denounced the contracts they had with their distribution network. The Arval Mobility Observatory wanted to have the view from a distribution group on this situation and has interviewed Mr. Hervé Miralles, President of Emil Frey Motors France, who is in charge of France, Luxembourg and Belgium. The Emil Frey France group, the leading distribution group in France relies on its national network autosphere of 250 dealerships representing 29 brands. The group also offers other services such as the distribution of spare parts, financial and insurance products, and the reconditioning of used vehicles through industrial centres.
Arval Mobility Observatory: Could you please present your company and your current activity?
Hervé Miralles: Emil Frey group is the first distributor in France with 270 dealerships across the three countries under my coverage (France, Belgium & Luxemburg), with a 125,000 new cars sold and a 125,000 used cars sold in 2021, totalling 5 billion euros in turnover. Our activity is composed of two parts: the Retail activity of dealerships, representing a number of brands, and the Importer activity, which consists of distributing Mitsubishi, Subaru and SsangYong in France. We are also operating other activities such as used vehicle reconditioning, strategic partnerships, financing, complementary insurance and independent spare parts activity. We are covering a large spectrum from dealership to import managing the businesses value chain around our two core activities.  
E.Frey Group leans on three main values: Intrapreneurship, employees with entrepreneurial spirit; Being committed to the group's activities with a strong notion of results; Being attached to human relationships. Employee commitment is important and management has a key role to play here.
What type of relationships do you have with car manufacturers to date?
Hervé Miralles: Relations with manufacturers and networks are very good and balanced, healthy and stable; we support them in their strategies with a long-term vision. Regulatory changes are likely to make things evolve in the short term, perhaps, but not in the long term.
What type of relationship do you have with your clients to date?
Hervé Miralles: Despite digitalisation, the value of the human element in business will remain. As Luc Ferry (French philosopher and politician) says, the more we have jobs that are human-oriented, the more they will be sustainable. 96 % of customers continue to go to their dealerships or points of sale, we are still a long way from sales being made up to 60% on digital. The human value of the relationship at the dealership is very important.
As the customer is coming with a lot of information about the products, the sales staff have to provide the customer with a consistent added value, delivering an advisory service according to their real needs. Internet sales will certainly develop, but we must integrate that new cars' prices have increased by 25%. Customers buy on internet when prices are really discounted. With regards to the situation, explanations are important to make a sale. To the contrary, internet sales are easier when prices are low or heavily discounted and many online operators are withdrawing from the markets in Europe. For the after sales, advisory is important and so is customer support. Even if we are going to lose business in after sales with the electric vehicle, there will always be bodywork, tyres, etc. and the existing ICE vehicles will stay on the road for a while… I fundamentally believe in the customer relationship. We will undoubtedly have more "phygital" journeys: we will alternate between physical and digital.
About data control, are data belonging to the OEM or to the dealers?  The customer is the client of the one who works with him. It is up to us to be there at the right time to meet our customers' needs. Our actions are complementary to those of the manufacturers, we are not in opposition but complementary in our actions. We do not produce vehicles, it is not our job.   
What developments are you facing? Where do these developments come from? Who initiated them and do they suit you?
Hervé Miralles:  There are two types of evolution: 
Exogenous: we are all subject to them. Successive economic crisis (such as the semi-conductor crisis) that we are experiencing and that are forcing the profession to evolve. The regulatory framework is in a state of upheaval. We are moving from one system to another and we have to deal with this framework. The old framework is such that the profession has not evolved. The system had found its balance and generated immobility. The evolution of regulations on distribution and on CO2 emissions are constraints that lead to revolution. Revolution because production costs are increasing, an electric car costs more to produce. Everything has changed in the product universe, technology, product costs. The entire value chain is impacted: customers are paying more for their cars. These evolutions push us to evolve.
Endogenous: the new regulatory framework and the interpretations allow freedom: dealers will become agents but not everywhere, some dealers will keep their status as dealers. We are going to move from a single regulatory framework to a much-diversified universe: either a dealer, a commercial agent or a genuine agent. In this polymorphous landscape, the link with the customer becomes even more important. Little is said about the rest of the value chain, which is disintermediated. The OEMS strategy is changing and there are many new players entering the value chain (manufacturers, new entrants), which is changing the relationships and the possible alliances between them. This is a source of opportunities for inventing a different business model with broader and stronger collaborations, as we are doing with Arval.
These developments come from the fact that the automotive distribution sector is lagging behind the rest, the sector has to evolve.
What will tomorrow's model be? Can you describe it?
Hervé Miralles: We cannot talk about a single model. We are starting to receive contracts that are different for each manufacturer; we are no longer talking about a single system. What is interesting to define is how we are going to do our job, which are the means we will have at our disposal to do it and, ultimately, how we are going to be paid. The customer will define this model according to his choices and his behaviour towards the distributors. The business model will evolve. The business model is yet to be defined to ensure that the customer wants to come to the various players in the ecosystem. The added value that we bring to customers is essential and will make the difference. A new balance will be established.
About the showroom salesperson: the job will evolve. The role of salesperson will change to that of sales advisor. People will still be needed in dealerships, but the job and missions will change.
Distribution must continue to master its entire value chain, question itself in order to evolve and develop parts that were not very developed today. The dealer must not confine him/herself to the after-sales service from 0 to 3 years. He/she must maintain all the cars in the fleet and develop the offer accordingly, in partnership with the manufacturers.
As a conclusion I would say that the next steps are still in the course of writing.
Emil Frey group in few figures in Europe:
Turnover: 15.5 Billion € in 2019 
Present in 16 countries in Europe
680 points of sale
49 brands